Site Design by David Lytle.

Grace UMC

February 22, Sunday, 3:00 p.m.

"Fire and Ice"

  Handel: Overture from The Royal Fireworks

Igor Stravinsky: Round Dance of the Princesses from the Firebird Suite

Boellmann: Symphonic Variations for Cello and Orchestra: James Swain, soloist

Falla: Ritual Fire Dance

Waldteufel: Skater's Waltz

Anderson-Lopez: Selections from Frozen

The Olathe Community Orchestra is made up of 40 to 50 community volunteers for the purpose of continuing the art of classical orchestral music for the enjoyment of the community of Olathe, Kansas.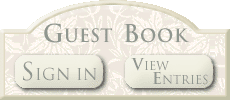 Copyright ©2014 Olathe Community Orchestra Association. All Rights Reserved.

Our Sponsors

Your Company Name Here!

Announcement

New Rehearsal Times

7:00 to 9:00 pm

Rehearsals will be held at the Grace United Methodist Church in Olathe.  See Map.
Watch the website for more information.

Remember the concert is Sunday, April 26, 2015 at 3:00 p.m