Site Design by David Lytle.

April 27, Sunday, 3:00 p.m.

"American Masters"

  Barber:








First Essay
  Concerto Winner:



Joe Donley, Bassist
playing:

Dragonetti:  Concerto in G for Double Bass and Orchestra

Gershwin:








Lullaby
  Copland:


Variations on a Shaker Melody
  Bernstein:





Candide Overture
Rodgers:



Slaughter on Tenth Avenue
The Olathe Community Orchestra is made up of 40 to 50 community volunteers for the purpose of continuing the art of classical orchestral music for the enjoyment of the community of Olathe, Kansas.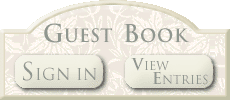 Copyright ©2014 Olathe Community Orchestra Association. All Rights Reserved.

2013-2014

Rehearsal Schedule will be posted when received.

Our Sponsors

Your Company Name Here!

Announcement

New Rehearsal Times

7:00 to 9:00 pm

Rehearsals will be held at the Grace United Methodist Church in Olathe.  See Map.