Site Design by David Lytle.

February 23, Sunday, 3:00 p.m.

"Asian Fusion"



Griffes:




The Pleasure Dome of Kubla Khan


Ketelby:




In a Persian Market


Khatchaturian:


Three Dances from Gayane


Borodin:




Prince Igor Overture
The Olathe Community Orchestra is made up of 40 to 50 community volunteers for the purpose of continuing the art of classical orchestral music for the enjoyment of the community of Olathe, Kansas.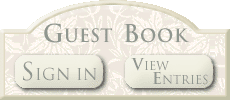 Copyright ©2014 Olathe Community Orchestra Association. All Rights Reserved.

2013-2014

Rehearsal Schedule will be posted when received.

Our Sponsors

Your Company Name Here!

Announcement

New Rehearsal Times

7:00 to 9:00 pm

Rehearsals will be held at the Grace United Methodist Church in Olathe.  See Map.
Olathe Community Orchestra

Annual High School Scholarship Concerto Competition